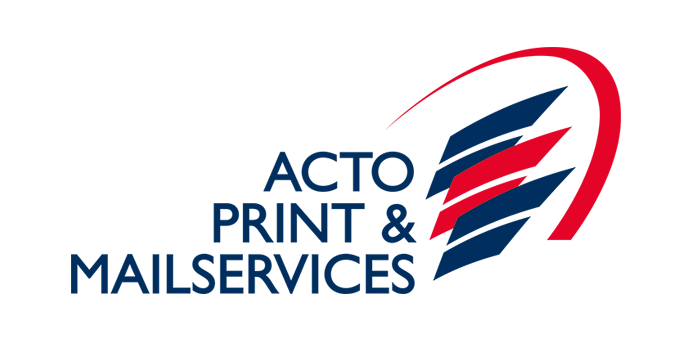 Mail handling of large volumes transactional and administrative documents - Acto Print & Mail Services
Who are we?
The core activities of Acto Print & Mail Services is the mail handling of your transactional and administrative documents.
Rely on Acto Print & Mail Services for
Data Services
We prepare your data in order to use them faultlessly when printing and sending your documents.
Printing
Up-to-date standard platform to create your documents, print (laserprinter) them (cutsheet) or inkjet (rollprinting) technology and put them in an envelope.
Stock management of your documents, writing paper and envelopes.
Budget friendly procedure implementing the best rates and best suited envelope size.
Fully automatic document feeder (ADF) with control code, Mail ID barcode and other codes.
Constant check of barcodes between output file and input printer file, destruction of the documents thrown out by the machine and reprint of failing of destroyed documents.
Direct Mail Services for administrative mailings
Individual personalisation: address of the receiver, bar codes, text paragraphs, figures, signatures …
Faultless conversion of your data to our production platform with a 100% correct personalisation as a result.
Advice for the most efficient and economical printing.
Complete handling of your mailing: folding, automatically putting in an envelope, correct matching of documents.
Postal administration
Our production platform automatically processes according to the requirements of the postal services at the best economical postal rate.